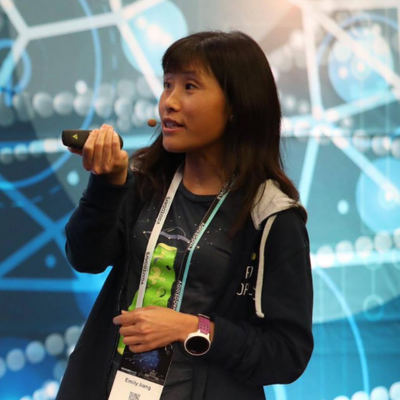 Liberty Cloud-Native Architect and Advocate, IBM
Emily Jiang is a Java Champion. She is Liberty Cloud-Native Architect and Advocate, Senior Technical Staff Member (STSM) in IBM, based at Hursley Lab in the UK. Emily is MicroProfile guru and has been working on the open source project MicroProfile (creating API standard for developing microservices) since 2016. She leads MicroProfile technical discussions and drives MicroProfile releases. She is active in Jakarta EE. She is a committer on a number of Jakarta EE specifications such as Platform, CDI, Interceptors and she is a co-lead on Jakarta Config.
 She is passionate about MicroProfile and Jakarta EE. She regularly speaks at conferences, such as Code One, DevNexus, JAX London, Voxxed, Devoxx, EclipseCon, QCon, GeeCon, JFokus, etc. Follow her on Twitter @emilyfhjiang and/or connect with her on LinkedIn.