28th Sept 2023, EICC, Edinburgh
technology and leadership collide
Thursday, September 28, 2023
Innovate, create and collaborate
We're mixing things up this year at ScotSoft, with a leadership and developer conference colliding to make it a great full-day event. We're bringing together technical excellence and leadership vision to create a truly inspiring experience for everyone. There will be keynote speakers, breakout sessions, and lots of networking opportunities.
We are still bringing you sought-after speakers from far-flung locations with our annual festival of ideas and innovation. You will be able to gain insight from the latest trends, engage with like-minded professionals, and explore the potential of collaboration with global experts.
As one of the Scotland's biggest software conferences for over 25 years, ScotSoft allows you to connect, learn, and innovate while meeting new talent at the Young Software Engineer of the Year Awards. This year, the event offers an unparalleled opportunity to gain invaluable insights from industry leaders, collaborate with peers, and explore the latest industry trends.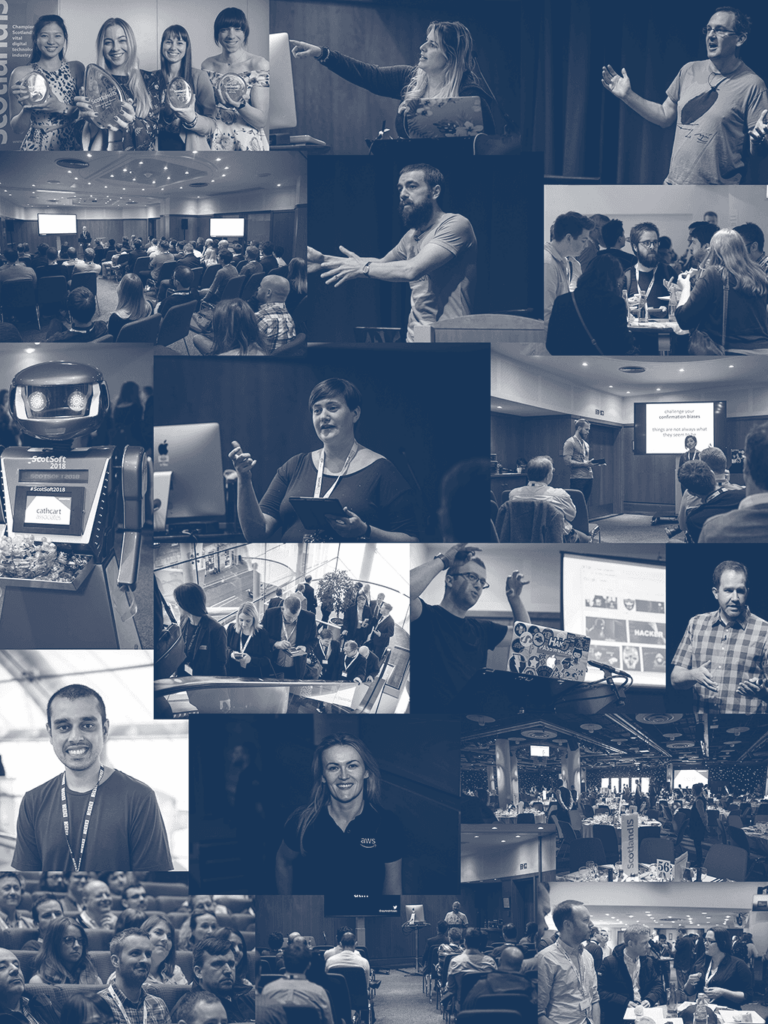 Don't Wait 'Till The Last Moment
CONFERENCE STARTS IN
.
..
...
JON SKEET
Staff Software Engineer, Google
KATIE ROWAN
Cloud Security Consultant, IBM
We've got a packed programme for visionaries, technologists, business leaders and managers working in digital companies and end user businesses.
Don't Wait Till The Last Moment - get your tickets now
a packed day, full of the speakers you want to hear
Connect with collaborators and innovators across the Scottish digital ecosystem. Learn from our great line up of speakers and get inspired by the longest running tech focussed conference in Scotland.
Breakfast, Lunch, Coffee and Snacks
NON MEMBER: Conference
from
Breakfast, Lunch, Coffee and Snacks
Our Sponsors and supporters